School Choice Amendment
Chief Petitioner: Marc Thielman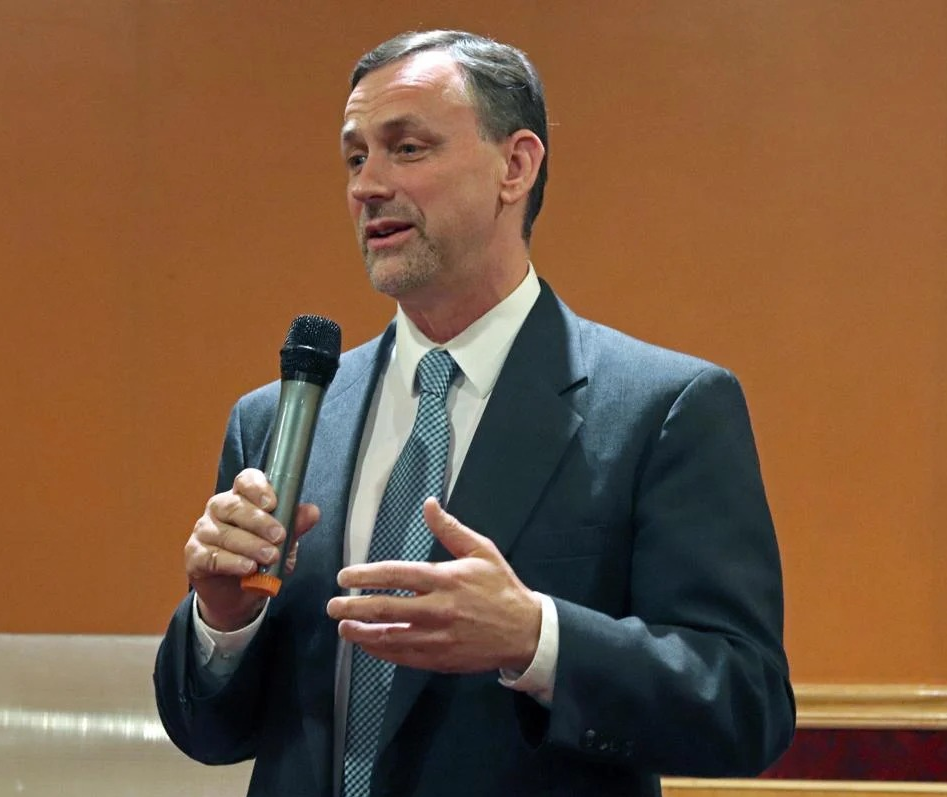 Marc Thielman, Superintendent for Alsea School District, is the Chief Petitioner for the School Choice Amendment.
Marc Thielman is a father, husband, award-winning teacher and coach, long-time school superintendent, non-partisan policy advisor and tree farmer.
He has been a superintendent and principal since 2005. Marc became the Superintendent for Alsea for the opportunity to run a preschool through 12th grade, an open-enrollment school district, founded on a business model designed to meet the needs of all students.
Marc stood up for the  families and students in his district and safely kept his schools open while most of the Oregon schools were closed for Covid. By keeping his schools open, Marc saved hundreds of students and families from unnecessary hardship and poor mental health outcomes, including youth suicide.
For the last 15 years Marc has worked to develop and write education policy to allow his schools to stay open and respond to the needs and requests of the families in his district. Marc demanded that the Oregon Health Authority, the Oregon Department of Education and the governor's office produce an objective measurement of the impact of government-imposed shutdown on students and families versus the impact of the virus on these students and families. The results of his advocacy contributed to the "surprise" school reopening announcement by Governor Brown on December 23rd, 2020 and removed the mask mandate for student athletes!
Marc is an effective voice for the voiceless and a champion of public school choice. As Superintendent, Marc founded the statewide 'Learn at Home Oregon' K-8 home-based distance education program to serve students and families who did not want their children to attend 6-8 hours of screen-only virtual school offered as the sole option by their local public school district when other schools were closed. Free for all students living anywhere in Oregon, Learn at Home Oregon offers a blended model of live interaction, technology integration, and individual real-world, project-based learning through a customized learning model. The program allows students to work at their own pace to maximize learning gains, close learning gaps, and accelerate new opportunities. It was created to meet the needs of families in Oregon who want more flexibility to enroll in a school that offers a full curriculum geared toward learning in a home-based environment, with the support of a dedicated teacher.
As someone who is well-versed in how schools operate and are funded, Marc is also the ideal person to be the Chief Petitioner for the School Choice Amendment. Marc will continue to work to ensure all Oregon families will have the right to choose how and where their children receive education, whether that is from public schools or from homeschooling or private schooling. And for those families that choose to have their children educated in a private school or in a home school setting, Marc can fully explain how such families will be able to OPT IN and ask for a School Choice Account to be funded with a share of Oregon's education dollars without adversely impacting the funding of public schools.