Please join us at our events. We look forward to meeting with you at these events. Please check back often to get the latest information and location of events. We hope to see you soon!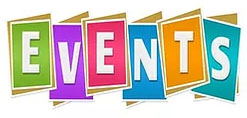 Here are the currently scheduled events:
Come meet with us and learn about the progress we are making. We will be happy to answer any questions you might have. We will have flyers you can take and pass out to friends and family. 
Come join us at the Tualatin Post Office each day from noon to 6 PM. We will have a table and petitions for registered voters to sign. 
Click on the button to see the map with locations across the state of daily locations where we will have a table and petitions to be signed by registered voters. Please sign up on the rooster for as many days as you can. We need all the help we can get to gather 250,000 valid signatures of Oregon registered voters. Note I only need a button here that will go somehow to a map somewhere on the Internet—-we had it for the Recall Kate Brown but I don't know any more about it. Do not need this button in the other places on this page–I couldn't get it just to be here.
Events
May 2022
M
T
W
T
F
S
S
1
2
3
4
5
6
7
8
9
10
11
12
13
14
15
16
17
18
19
20
21
22
23
24
25
26
27
28
29
30
31