What School Choice options are available to Public School Students?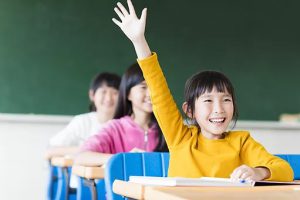 As a method of voluntary school choice for a child, a parent whose child is not subject to expulsion or suspension in the child's current school has the right throughout each school year to choose any public school, including Charter school, within the state for the parent's child to attend, for the appropriate grade level. 
The chosen public school will provide full education services for the child if classroom or program space exists in the chosen school. If there are more students requesting admission to a chosen school than there are available spaces, the school district will give priority to those living first within the school's boundaries, and second to those living in the school district boundary. Finally, the school will hold an equitable lottery of students for the available spaces. The parent will provide transportation to get the student to the chosen school.
To enable a parent to make an informed decision about open enrollment, each School District shall make readily and easily available detailed information about the statewide, year-round open enrollment application process, including a simple statewide application form, how and where to obtain and submit the application form, whom to contact with questions about open enrollment, and when and how notification of acceptance or denial will be provided to the parent by the School District.